Stefano Zuech was born in Brez, Val di Non on 5 November 1877 and died on 8 September 1968 in Trento.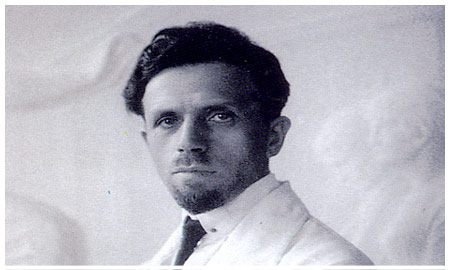 He studied at the school of sculpture at the Vienna Academy of Figurative Arts between 1907 and 1911 before moving to Rome, where he studied history of art and archaeology under the guidance of Professor Emanuel Loewy. His artistic talent was recognised early in his career, both locally and nationally. In the Austrian capital he had succeeded in reaching an eminent position in the field of monumental sculpture, so much so that in 1917 he won the only prize for sculpture for his large-scale "Pietà della Pace", which the Empress Zita of Habsburg wished to place in the "Temple of Peace" in Vienna (designed by Otto Wagner, but left unbuilt due to the war). Returning to his native land, in the post-war period Zuech was involved in work on major monuments in several Trentino sites, and also taught at the Industrial School in Trento between 1920 and 1945.
During the 20s and 30s, Stefano Zuech established himself as one of the most important monumental sculptors of the age, and was involved in numerous regional and national exhibitions: the Bolzano Biennale (1922, 1924 and 1926), the 13th International Biennale in Venice (1922), the 13th Cà Pesaro Art Exhibition (1923) and other major shows.
Between 1923 and 1925 he devoted himself to sculpting the exquisite decorations of the great Bell of the Fallen, in whose extensive bas-relief border he was able to express his neo-classical approach, developed through his lengthy study of ancient statuary and influenced by Canova; this placed him in a unique position as an early proponent of this classical approach, regarded with renewed interest by the Italian art scene of the 1920s.