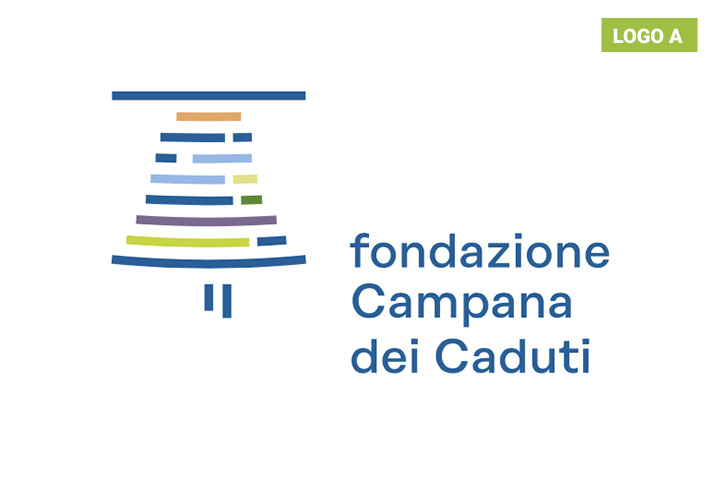 Logo A calls to mind the "community" as a set of distinct and recognizable elements (lines and strokes). The lines, which allude to those of the musical staff, become soft to symbolize the proclamation of the tolls of Peace. The colors are discreet and delicate.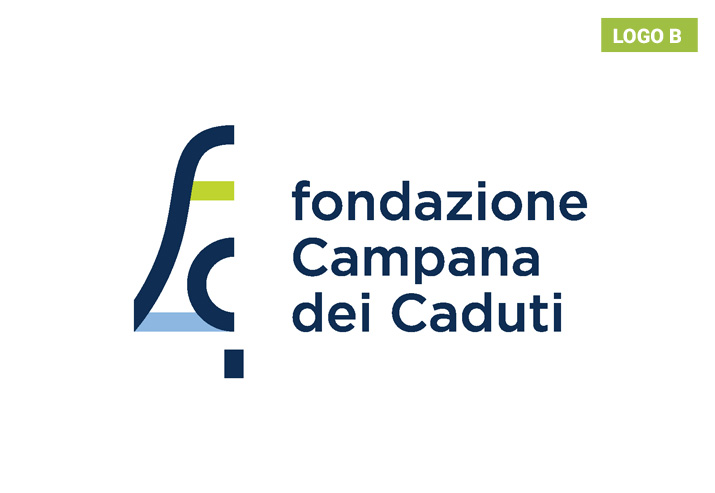 Logo B recalls the profile of the Bell through the initials of the words "Fondazione", "Campana" and "Caduti". The monogram proposes the silhouette of Maria Dolens in a contemporary key. Along with blue and light blue there is a note of green in homage to Rovereto, the City of the Oak.
GIVE YOUR PREFERENCE
Help us choose the new Foundation logo. There are two proposals and they can be seen on this page accompanied by the notes provided by the Trentino company that made them BC.D (BarberiConzatti.Design). To share this important decision with you, we have decided to organize an online vote which can be accessed by clicking this link. Special stations will be set up for visitors to the Bell that will allow them to vote on the foundation premises. The virtual ballot boxes will be open from 12 noon on 6 August to 23.59 on 30 September. To ensure maximum compliance to the wishes of the participants in the debate, an IT control system will verify that each person may express only one preference. The announcement of the winning logo will take place on 4 October 2021 on the occasion of the events scheduled for the 96th anniversary of the first sounding of Maria Dolens.