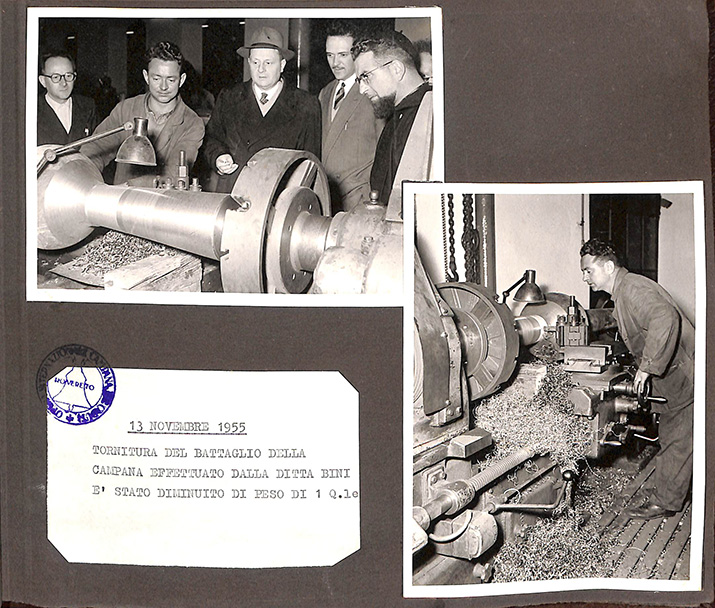 The archive page that recalls the turning of the bell clapper carried out in 1955. Above right, "Reggente" Father Eusebio Iori, with him representatives of the Foundation Board and the Bini company that carried out the work.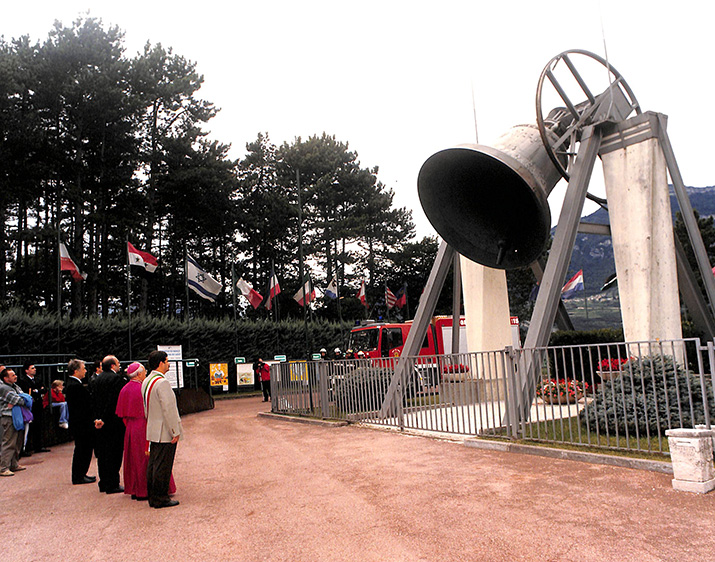 November 20, 2002, two moments of the closing ceremony of "Mountains of Peace - Peace on the Mountains, 10 peace proposals for 10 mountains at war".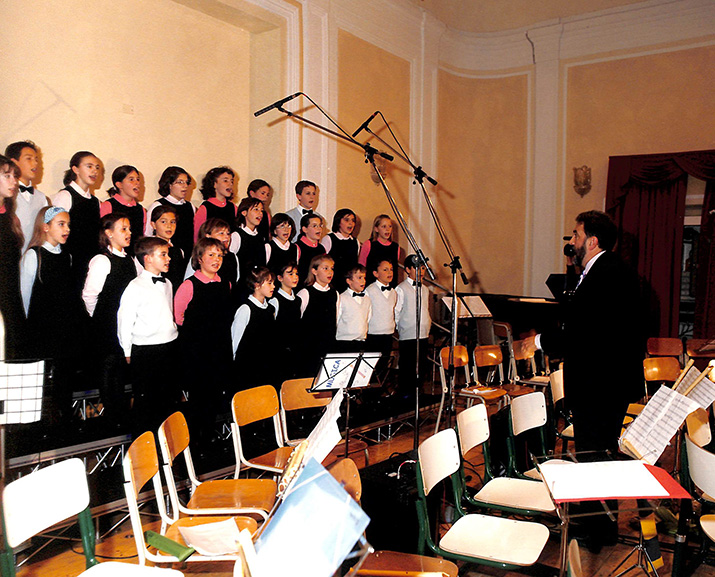 The Rovereto Children's Choir was already with us.