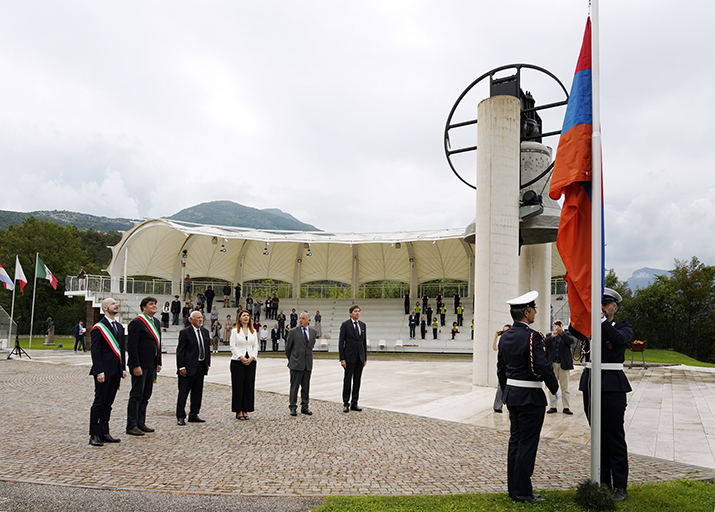 The Armenian flag is hoisted on the flagpole next to Maria Dolens.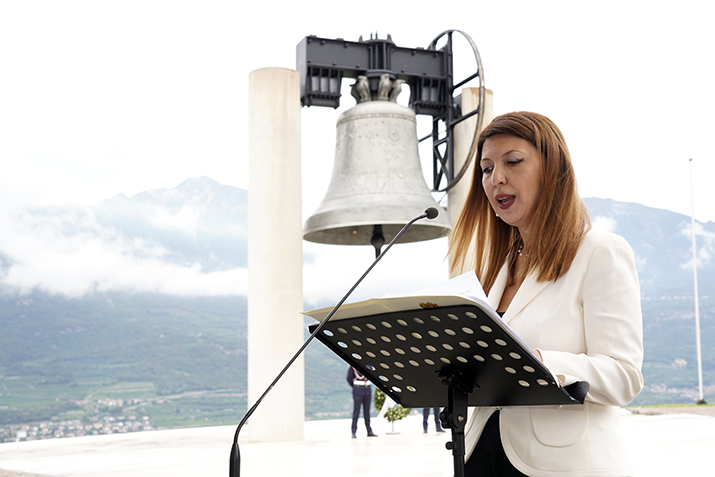 Ambassador Extraordinary and Plenipotentiary of the Republic of Armenia to the Italian Republic, Tsovinar Hambardzumyan, during the speech of accession to the Peace Protocol.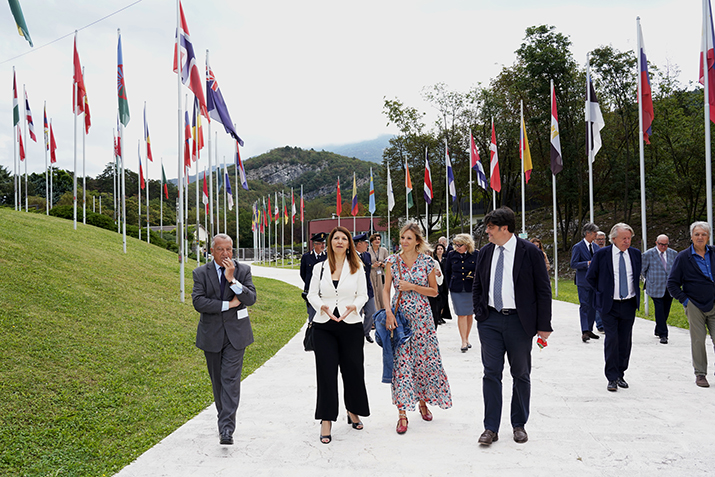 Reggente Marco Marsilli, Foundation President is accompanied by the Ambassador and the Mayor of Rovereto, Francesco Valduga along the Avenue of Flags.